If you're looking for a peaceful and quiet place, this is perfect among the dozens of Thai islands.
Most people come here to recharge their batteries. There are many accommodation options, but few bars. A normal day on Ko Jum is split between lazing in hammocks, reading, swimming, chatting with local people, snorkeling, kayaking and exploring.
What makes it different from Koh Phayam? Though it's bigger and more populated, Ko Jum is less touristy and more natural and wild.
How to reach Ko Jum.
Ko Jum is a relatively small island, halfway between Krabi and Koh Lanta. The ferry ride from Krabi is 300/400 baht,  regardless of whether you're going to Koh Lanta or Ko Jum. The island doesn't have a big enough pier. So the ferry will stop in the middle of the sea, and small boats will pick you up and drop you off on the island.
---
Where to sleep?
We really liked the less crowded northern part, which is called Ko Puh. It's more authentic and greener, therefore more shadow than in the south (where you can find most of the shops and restaurants). You won't starve in the North either. All resorts have their own restaurant, or you could simply rent a motorbike and explore the island in search of a place you like.
We chose Bonhomie Beach Cottages as our base, a beautiful remote place, with wooden bungalows spread out through the forest, lots of hammocks and a nice restaurant. It's certainly the most special place we stayed in our journey so far. This is were we met Paul, the owner, a man with an inspiring story, which you can read more about, here.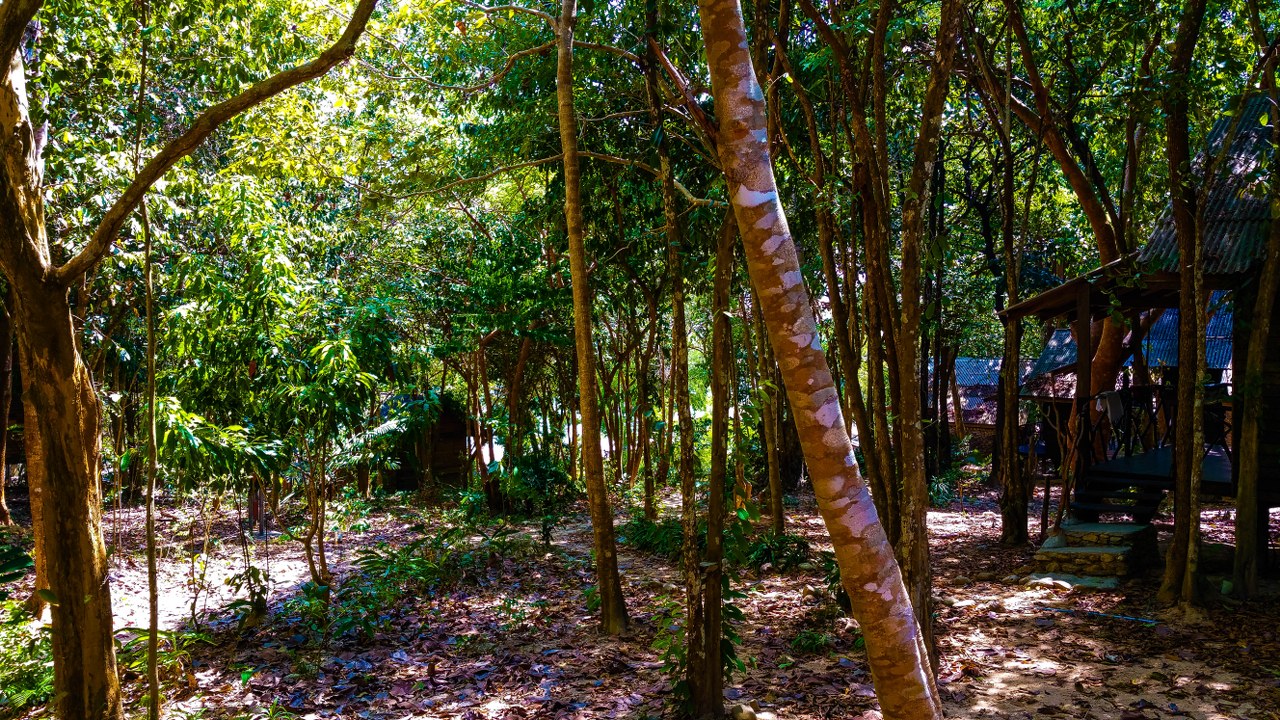 The bungalows are placed in the middle of the jungle, but very close to the beach, so you could relax on the front porch and listen to the sounds of the forest and hear the waves at the same time, which is a hard combination to find, truly special. It's so wild, that visits from hungry monkeys are not uncommon.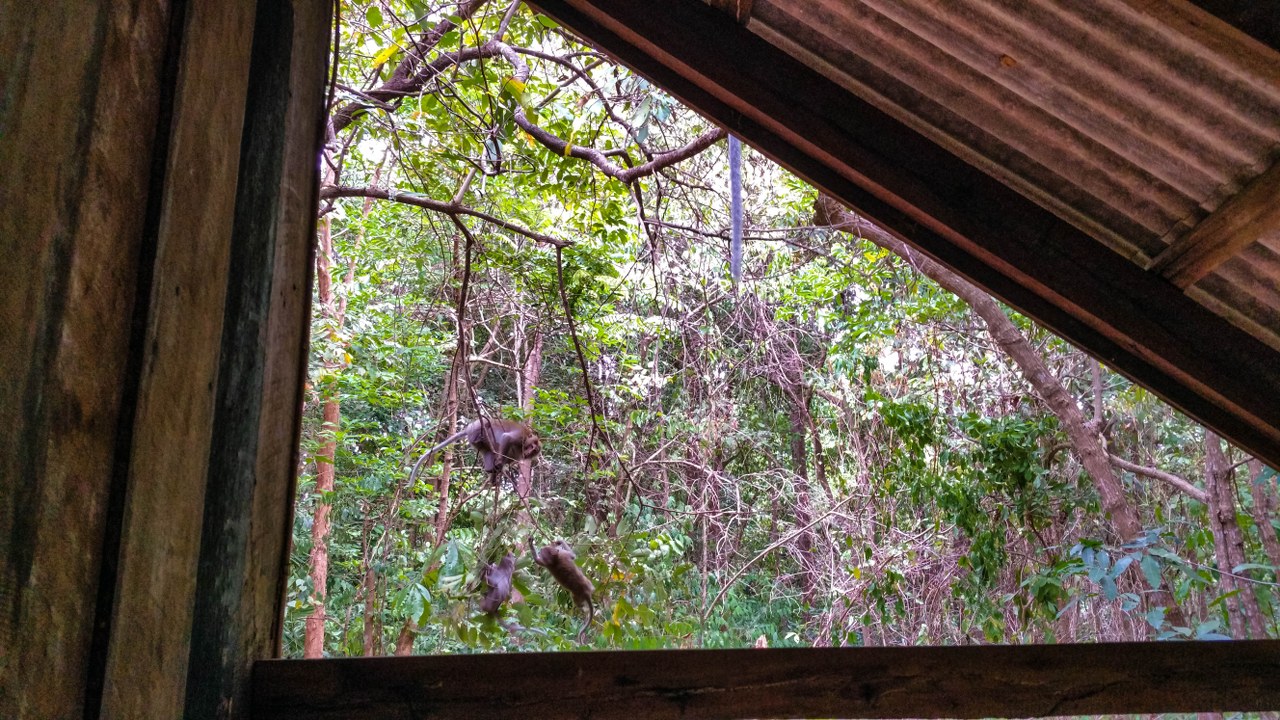 You could feel a little bit like Robinson Crusoe.
The rooms are clean and simple and the highlight is the stone bathroom. You can find Bonhomie Beach Cottages on Facebook and Agoda.
This site is useful if you're planning a trip to Ko Jum.
---
Locals
The people from both the South (Ko Jum) and the North (Ko Puh) take pride in their part of the island. The northerners say they have more shade and less rocks in the water. The southerners say they're closer to the pier, and that the northern road is worse (being only partially paved).
A few photos from Ko Puh
q
A few photos from Ko Jum
The main village is called Ban Ko Jum and is located in the most southern part of the island. There are a few restaurants here and shops where you can buy fruit, snacks, mosquito repellent, sunscreen, beer, etc. The rest of the shops on the island don't sell alcohol, because the majority of the population is Muslim.
---
Transportation
Like many other places in Thailand (and all over South East Asia, for that matter), motorbikes rule here. The only place we didn't rent one was Bangkok, but the traffic there is on a whole other level. In Ko Jum, a fully automatic motorbike goes for around 300-350 baht per day, a little more expensive than in other places we visited so far.
The main road is not entirely paved, but manageable.
Pro tip: there is a relatively short time-span, just as it starts getting dark, when all the bats and insects on the island seem to go crazy. Hitting a bat at 40 km/h and getting flies stuck between your teeth could be quite nasty, so it's better to avoid going places during this time, especially if you don't have a full face helmet (which you probably won't).
---
What to do in Ko Jum
We spent most of our time, lazing in hammocks, napping, reading, swimming and working. The Internet here is not the best, still decent. You can explore the beaches, take long walks at sunset and just relax.
---
Bonus
In one of our walks along the beach we met this kid who wanted us to play with him. He didn't speak any english so we didn't talk much but he was more than happy to show us his collection of crabs and his binoculars .
Travel & love, love to travel!